E-commerce and the importance of returns
In 2017, the global e-commerce market was worth $2.3 trillion - a figure that is predicted to double by 2021. There are huge opportunities for e-commerce retailers, no matter where in the world you are based. If you're considering selling your goods internationally you should consider the importance of offering a returns policy and how it can give you the competitive advantage against your competitors.
Learn More About Managing Returns
Why Open Up Your E-commerce Internationally?
A 2017 study found that 66% of all consumers now shop online, and 40% had purchased goods from another country
The internet has made it possible for consumers to buy goods from outside of their own domestic market and many are increasingly choosing to do so. In fact, cross- border transactions are likely to exceed domestic purchases by 17% between 2017 and 2022. So, this is a huge market, which is expanding at a significant pace - there are many good reasons why every business should be aiming to be a part of it.
Reach a new audience. Perhaps you've exhausted domestic customers, perhaps you have yet to find the right audience for a niche product. The vast and varied nature of global e-commerce means, if you open your business up to this market, you could reach a whole new audience.
Seasonal selling. If your products have a seasonal element to them then there is a major advantage to selling internationally - you'll be able to sell all year round, as it will always be summer or winter somewhere in the world.
Take advantage of national reputation. Depending on where you're based you might find that consumers in other countries are naturally inclined to prefer your products because of where they are made. For example, 61% of Chinese shoppers are willing to pay more for American-made goods.
Stay competitive. Branching out into a new market will widen your audience and make you more competitive. It will also ensure that you don't fall behind other brands that are already out there selling similar products to cross border consumers and cornering the market.
Maximise the number of sales you can make. International e-Commerce selling means more potential customers, more "open" hours for your store and more opportunities to make sales. It's a natural next step if you're looking for a way to significantly increase sales.
Download The Ebook
In this ebook, you'll get information to help you create an international returns policy for your business.
Download Now
---
Did you know?
At least 30% of products ordered online are returned, compared to the 9% of products purchased in brick and mortar stores.
Asendia Returns
Learn more about Asendia's Domestic and International Returns services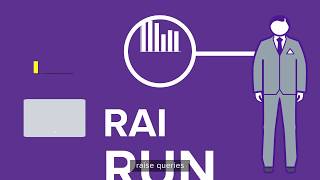 ---
International Returns
Did you know that 67% of shoppers check the returns page before making a purchase online with a brand? More often than not, customers are seeing returns as an essential part of the e-commerce experience, and are less likely to risk a purchase when there is no clear returns policy available.

Returns used to be an afterthought for both consumers and businesses but today they are necessarily a priority as more and more customers have come to expect returns to be as hassle-free as making a purchase. When you're opening up your business to international e-commerce, it's essential to have an international returns policy that makes it easy for anyone to return to your business wherever they are based.
Customers are highly unlikely to shop with you again if it is excessively difficult or expensive to return an item that they have purchased and no longer want.
Returns are inevitable, you can't ignore them! And they are higher for e-commerce stores than they are for bricks and mortar stores, by 21%. For e-commerce retailers it's essential to deal efficiently with returns, as some sales will always end up being unwanted.

A transparent and reliable returns policy builds customer trust. There's nothing that will send customers to your competitors faster than the feeling of being treated unfairly or ripped off. Customers with unwanted items want to know that your brand will make it easy for these to be returned and refunded. If your returns are transparent and reliable then you're building the kind of trust that is likely to motivate those customers to shop with you again.
Your customers value customer service, and returns are crucial for positive customer service. Make sure to draw out a clear and easy-to-find returns policy on your website that builds the trust between you and your customers.
You can create a competitive advantage with a great international returns policy. When your competitors don't offer a returns policy they're doing themselves and great disservice and giving you the opportunity to step up and give you customers the service they desire.
Ask an Asendia expert today
Download The Ebook
In this ebook, you'll get information to optimise your e-Commerce business for international returns.
Download Now
International Returns Policy Checklist
If you're ready to start selling your goods internationally and want to build a returns policy for your business you may have a few questions that need answer. Here are a few that we think are the most important:
Is your policy set out in clear and in plain language? Instructions should be easy to follow and key information (such as the returns window) simple to find. No one should need legal support to read your returns policy. You may need to consider translations into local language too.
What can a customer expect if they make a return? For example, do you offer full refunds only up to a specific date and after that only store credit? Remember that you'll need to comply with any local consumer protection legislation that covers a right of return and/or refund.
Are you being up front? It's important to be up front about your returns process, even if you don't think customers will like it. For example, it's better for a customer to make a purchase from you knowing they will have to pay for any return than to find this out later and feel like it's a "hidden cost."
Are you going to offer free returns? Some experts believe that free returns "de-risk" the returns process so that customers return more than they would if there was a charge. Others claim that free returns see customers spend up to 457% more than they did before initiating the return. You will need to weigh up the costs, distances, logistics and products involved to decide what's right for you.
Could you streamline your returns process? For example, you may want to consider providing returns labels and packaging so that there is less for customers to do if they want to make a return.
Is your returns policy somewhere obvious? If you hide it from customers you won't prevent returns but you will cause a lot of frustration.
Does your international returns policy answer all your customer's potential questions? For example, how long will it take to process the return, can customers use their own packaging and what paperwork needs to be included? Customers should only need to read your returns policy to understand what's involved and shouldn't need to go elsewhere for information.
How long is your international returns window going to be? If you don't rush customers to make the return then they may feel more at ease with the brand and more likely to make the purchase in the first place. 14 days is often too short, especially for an international return - 30 days is the average.
A well-planned and thought out international returns policy is good for business and could help you to establish your brand in a new market. It will be essential if you want to ensure that customers come back again and again.
Sources: Forrester, Pitney Bowes, New Egg, Statista
Download The Ebook
In this ebook, you'll get information on what you can expect from Asendia's Returns process offering.
Download Now