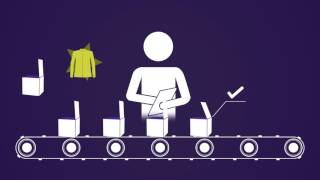 Our cross-border e-commerce solutions help you grow your business internationally
As a global player present in key e-Commerce markets all around the world, our wide range of integrated solutions provide an exceptional e-Commerce customer experience along with everything you need to know about international delivery. We help make cross-border e-Commerce easy.
Localized services simplify how you manage foreign transactions and ship products internationally while meeting the requirements of customs. Our solutions are designed to seamlessly integrate into your current e-Commerce platform, unlocking your shipping potential to over 220 countries and territories worldwide.
Advantages
Asendia is a global provider present in three continents
Delivering business to consumer (B2C) orders is in Asendia's DNA with particularly strong know-how for France and Switzerland
Asendia operates in fourteen countries with a physical presence in the key global markets, including: North America, Europe and Asia
We offer a wide range of services that simplify and secure global e-Commerce transactions, providing a smoother experience for the e-shopper
Our strategic partnership with eShopWorld offers efficient solutions to facilitate transactions and improve the shopper's journey
Ideal for
Retailers selling internationally
Online-Sellers and classical distance sellers willing to expand abroad
Businesses looking for a one-stop shop solution at every stage of their process
Saving you money and time. We can handle the entire process, taking away the burden from you of managing multiple suppliers
Driving traffic to your website with international direct mail and corporate publishing
How Asendia can help your business deliver
Our solutions make your cross-border e-Commerce simple and reliable, supporting your order management, website, and international parcel delivery.
Frequently asked questions