Our recent Insights LIVE event (28th September 2021) explored a potential goldmine for e-commerce businesses around the world: social commerce.
Consumer spending via channels such as Instagram, TikTok, Snapchat, and WeChat has become the fastest-growing sector in retail business, with livestream shopping events driving huge uplifts in the South East Asia region in particular.
The webinar was hosted by Asendia and featured a guest speaker, Xiaofeng Wang, principal analyst at Forrester, who has first-hand experience of the Asia Pacific B2C market, and knowledge of the unique mobile and digital behaviours of consumers in the region.

Xiaofeng probed into how the innovative Asian social commerce market is influencing global consumer behaviour. Following this, Lionel Berthe, Head of Asia-Pacific for Asendia explored what this might mean for brands and retailers in the West looking to generate sales growth in Asia, and the supply chain services needed to support such a push.
Social retail in focus
Xiaofeng Wang kicked off her deep-dive presentation with revealing statistics, indicating how the West is playing catch-up when it comes to shoppers researching and buying via social media channels. Forrester data shows that 89% of Chinese consumers regularly buy via social channels, while in the US and Germany this is only 39%, and just 34% in the UK.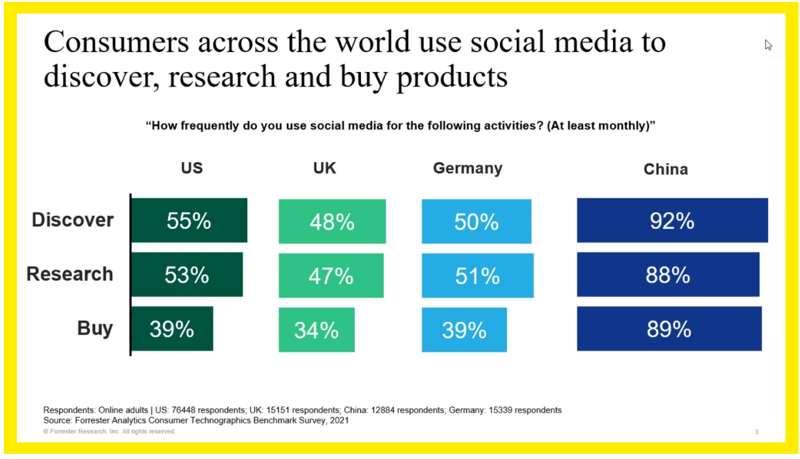 It's an opportunity not to be missed, not least because retail can become more engaging and 'sticky' through social channels. In China, WeChat Mini Programs have proved successful, driving a 100% year-on-year increase in Gross Merchandise Value in 2020, said Xiaofeng. For instance, at Burberry's first "social retail" store in Shenzhen, shoppers have been able to use the WeChat app to access a product's styling options by scanning its QR code, or to personalise their fitting room experience. For instance, they can pre-book a fitting room and select their preferred lighting theme and music.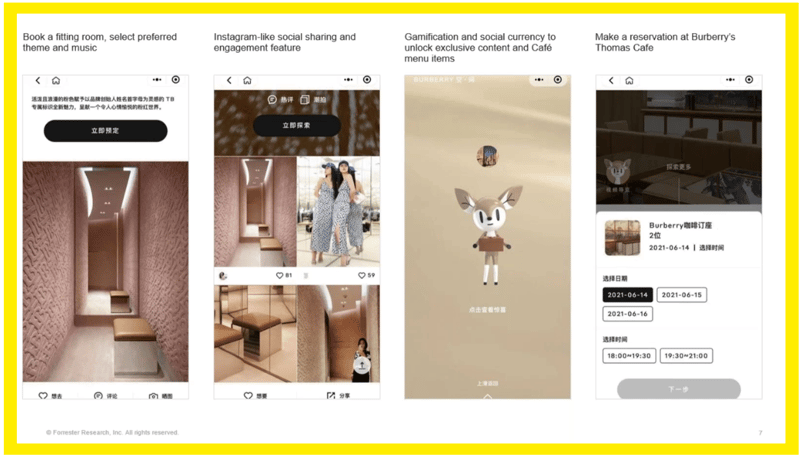 Once through the door, a customer's experiences are guided by a digital points system called 'Social Currency,' which accumulates a customer's in-store activity and social engagements with the brand through a customized WeChat Mini Program. In addition to sharing content and learning brand stories, the Mini Program allows users to unlock items they can purchase at Thomas' Café. This gamification strategy is powerful because it creates a hybrid of digital and physical activity.
Livestreaming experiments
It's all about adding fun and excitement to the purchase journey. Wang described how luxury brands including Louis Vuitton and Dior are teaming with influencers and hosting livestreaming commerce events. European retailers such as H&M, Auchan, and Carrefour are testing the waters too. Through live events, brands are keen to introduce and showcase products, engage with customers in real-time, and allow buyers to purchase without leaving the livestreaming session, said Xiaofeng.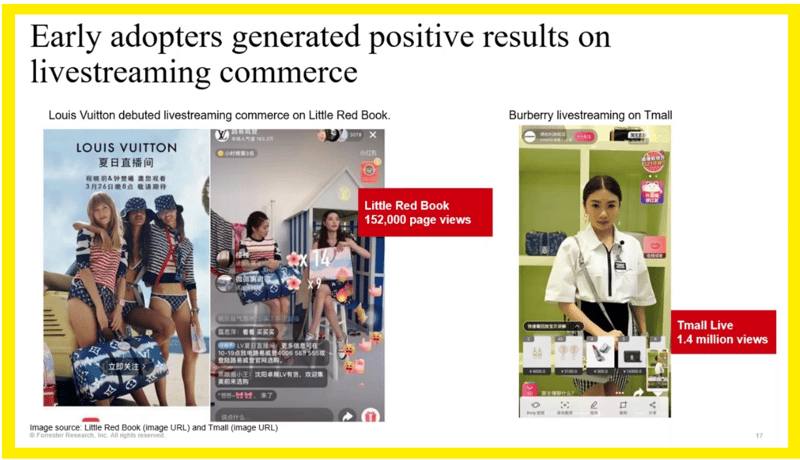 Younger, digitally savvy shoppers in the US and Europe are far more comfortable buying products in social channels — so Wang recommended retailers focus their early efforts on this group.

She also recommended investing in merchandising and promotion efforts that are a good fit for impulsive and novel purchases, such as exclusive releases and product launches.
What about fulfilment?
Triggering impulse purchasing through livestreaming events on social channels sounds like a solid commercial initiative, but brands must carefully manage customer service expectations around delivery, and returns. This was the core theme addressed by Lionel Berthe, Head of Asia-Pacific for Asendia.

He explained how Asendia recognises how swiftly social commerce is developing in Asia. "We're adapting services in the region and teaming with local partners to help Western brands gain a solid foothold," he said.
"Brands are coming to us to develop their e-commerce sales in this exciting region through our Asian Desk solution. From our well-established Singapore base we can provide clients with a one stop shop, including marketplace management support and other digital services, beyond the core delivery and logistics services. This is what is required for business success in Asia."
His advice to brands looking East is to improve the delivery experience with localised customer service and timely communication channels for delivery and returns updates.
"We've enriched the offer by adding localised fulfilment in Singapore. Because of the ways you are selling we want to help you find the best local partners," Berthe told the retail audience. He expanded on Asendia's partnership with Ninja Van in Singapore which operates throughout the SE Asia region and carries out last-mile fulfilment as part of the e-PAQ service.

Both experts advised: In these dynamic new markets, meeting customers' needs relies greatly on local knowledge and communicating via the most appropriate local social channels.